Tamar Many is the Director of Global Collaborations at Shenkar Engineering. Design. Art.
Henk van Assen is a Senior Critic at Yale University, a Lecturer at Parsons School of Design, and Principal of HvADesign, NYC.
While conducting a design workshop together, their mutual passion for cross-disciplinary collaborations fused and, since then, they have been exploring the boundaries of design and its impact on technology and business.
Early in the process, David Reibstein, a Professor at Wharton's School of Business, joined the effort. David is also a consultant in marketing metrics for the annual U.S. NEWS "Best Nations Report" (an evaluation rating of countries as brands).
Director of Runway and Spinouts at Cornell Tech, Fernando Gómez-Baquero adds his expertise and entrepreneurship in the arena of science and technology.
These shared interests and diverse professional backgrounds inspired them to create the MindState platform which aims to investigate how to minimize the perception vs. reality gap of places.
Shenkar College of Engineering, Design and Art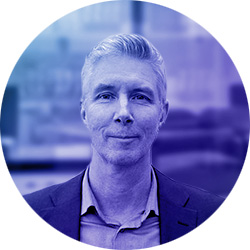 Yale University; Parsons School of Design
Professor David Reibstein
The Wharton School of the University of Pennsylvania
Dr. Fernando Gómez-Baquero
Jacobs Technion-Cornell Institute
Max Delahanty, Deloitte
Nurit Koniak, Koniak Branding Studio
David Weinstein, Columbia University, INSEAD
Roni Michaely, University of Geneva
Jiwoong Shin, Yale School of Management
Guy Gamzu, Angel Investor
Yael Chorley Gamzu, Architect
David Lebenthal, DZL Architects
Melissa Liles, AFS Intercultural Programs,
International Education
Michael Walsh, NYC Economic Development Corporation
Jing Shen, Shanghai Normal University
Marco Garrido Felix, Universidad de Monterrey, Mexico
Rachel Brettler, Consultant